This is nonsense. Jerry Angelo is the problem. We need to take a page out of the Buccaneers play book and fire the Gm and Head Coach and go another way. Think about what has transpired in the past 2 weeks.
1 - Fire D-line coach, Linebackers Coach, Secondary Coach. Keep awful Defensive Coordinator employed.
2 - Hire worst coach in history of football. ( I dont care if its to wash towels, he still got employed by the Bears)
3 - Tommie "Everything Hurts but doctors cant detect it" harris gets a 6.667 million dollar bonus.
4 - Angelo says publicly he doesn't like Kyle Orton and its one of his main focuses in the offseason.
Are you effing kidding me?! What a grand opportunity to cut the overpaid, overhyped Harris AND save some money that could have been spent somewhere else. But I guess Angelo would have just spent money on a quarterback we don't need. Joe Montana couldn't help this receiving core! After Matt Forte, Robbie Gould, Devin Hester, Lance Briggs, Patrick Mannelly, Brad Maynard and Josh Beekman, Kyle Orton is the most solid consistent player we have. Not to mention he does it with very little blocking from St. Clair and Kruetz and NO HELP FROM HIS RECIEVERS! Rashied Davis can't catch, Marty Booker was old when he left for Miami, Brandon Lloyd can't stay healthy or make San Francisco's or Washington's stellar receiving corps, and everyone that believes Devin Hester is Steve Smith is simply dreaming. Hester is closer to Wes Welker with deep speed, but to say he is like Steve Smith is ridiculous. Steve Smith knows how to position and battle for deep balls as well (If not better because of his size) as Larry Fitzgerald. Devin Hester knows how to run fast. Sure Desmond Clark and Greg Olsen can catch and move the chains, but you can't create a great offense through Tight Ends. Just ask Kansas City. Would you rather have Tony Gonzales and Dewayne Bowe or Owen Daniels and Andre Johnson?
My point is, jerry Angelo is off his rocker if he believes bringing in any free agent quarterback or some overhyped rookie like Stafford or Sanchez is going to improve the quarterback position. Byron Leftwich? Really? Jesus. Angelo should just ignore the position and focus on what he is good at, drafting lineman in bunches. He really is making me sick.
---
5 Things I think I think...
1 - Mirranelli as a defensive line coach is better than him in a decision making role. It just looks so bad in headlines.
2 - This college basketball season is ridiculous! You thought the NFL had parity, now the 30th ranked team is as good as a top 5 team. Not to mention the teams you never heard of being as good as the top 20 teams. Anyone can win as long as they are at home.
3 - I hate Duke more than ever, but damn they are good. They never stop hustlin!
4 - Lebron is the best player of all time. I told you so.
5 - I am cheering hard for the Cardinals this weekend. The same with the Ravens. Can't wait for that Eagles - Steelers Super Bowl...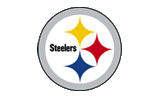 Super Bowl XLIII....gay